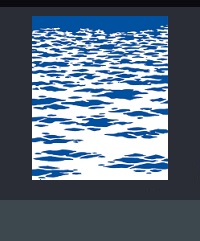 Loan Programs


Property Types





Car Dealerships
Care Facilities
Casinos
Churches
Drugstores
Factories
Factory Outlets
Franchises

Golf Courses
Grocery Stores
Hospitality

Housing Developments
Industrial Parks
Land Acquisitions
Living Facilities
Manufacturing Facilities
Medical Facilities
Medical Offices
Mini Storages

Movie Theaters
Office Buildings
Offices
Parking Garages
Post Offices

Regional Malls
Residential Subdivisions
Resorts

Retail Centers
Senior Housing

Ski Resorts
Special Use Buildings


Tract Development
Warehouses
Wineries


Hard Money Cross Collateralization Financing
Since 1977, Ocean Pacific Capital is the source for all of your hard money financing needs. With more than 47 years of experience in all areas of lending, including private money lending, we are able to offer specialized loan programs to meet all of our clients needs.

Depending on the scenario, we offer up to 65% loan to value and up to 80% loan to cost. However, in some cases, the low loan to values do not accommodate a loan sufficient to pay off the existing mortgage lender; therefore the hard money lender cannot move into the first lien position. Because the basis of a hard money loan is a security interest in the commercial property, the lender almost always requires the first lien position of the hard money loan. In some special cases, as an alternative to a potential shortgage of equity below the minimum lender guidelines for loan to value, hard money lender programs will allow a cross lien on another borrowers properties. The cross collateralization financing of more than one property on hard money financing is also coined as a blanket mortgage. While this may not be applicable to most borrowers since not all borrowers have additional properties to utilize in hard money cross collateralization financing.

For more information or to get started on this process today, call us to speak to one of our experienced hard money cross collateralization financing specialists.
APPLY NOW