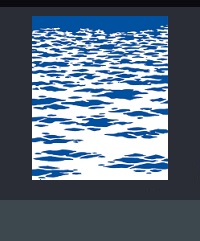 Loan Programs


Property Types





Car Dealerships
Care Facilities
Casinos
Churches
Drugstores
Factories
Factory Outlets
Franchises

Golf Courses
Grocery Stores
Hospitality

Housing Developments
Industrial Parks
Land Acquisitions
Living Facilities
Manufacturing Facilities
Medical Facilities
Medical Offices
Mini Storages

Movie Theaters
Office Buildings
Offices
Parking Garages
Post Offices

Regional Malls
Residential Subdivisions
Resorts

Retail Centers
Senior Housing

Ski Resorts
Special Use Buildings


Tract Development
Warehouses
Wineries


Hard Money Bridge Financing
Since 1977, Ocean Pacific Capital has been the nations leading hard money source for commercial property and raw land developments, workouts, bankruptcies, and foreclosures.

Our knowledgeable commercial hard money financing expertiese allows us to close equity based commercial bridge loans of $700,000.00 to $800,000,000.00 in a short period of time. Hard money bridge financing is the perfect solution for clients who need a money fast in a timely acquisition and can be used for acquisitions, apartments, buy-outs, cash out, construction, commercial properties, forclosures, hotel/motels, office buildings, and retail buildings. Depending on each loan, short-term programs are also available. Ocean Pacific Capital enables clients with assets to obtain the hard money bridge financing that they need even faster. We offer financing across the nation and in some cases, internationally as well. In most cases, we allow up to 65% loan to value and up to 80% loan to cost for hard money bridge financing. The private money is obtained by borrowers who need a loan that is used for a short period of time until permanent financing is obtained.

If you would like more information or wish to get started on your hard money bridge loan financing today, call us to speak to our commercial loan specialist or fill our online form to contact us.
APPLY NOW